B O B ' S
H E A R T - H E A L T H Y
R E C I P E S
B O B ' S
H E A R T - H E A L T H Y
R E C I P E S
B O B ' S
H E A R T - H E A L T H Y
R E C I P E S
B O B ' S
H E A R T - H E A L T H Y
R E C I P E S
B O B ' S
H E A R T - H E A L T H Y
R E C I P E S
C H R I S T M A S
S P E C I A L
2 0 2 1
watch it again on bbc iplayer...
Gone Christmas Fishing 2021: Paul takes Bob on a steam train to the north of England to search for a prized English salmon. Alongside their canine companion, Ted, they fish the rivers Eden and Tyne in search of for their elusive quarry.
They stay in a glorious manor house, where Bob prepares a mighty breakfast of craster kippers, and then in a beautiful old castle, where Bob gives Paul a present which is as emotional as it is surprising.
They are joined on the riverbank by Paul Gascoigne, who has also always dreamt of catching a salmon, and Dr Anand Patel has a chat with Bob about how to look out for the vulnerable at Christmas time.
At the annual work party, Gone Fishing's employee of the year is revealed, and musical entertainment is provided by Paul Heaton and Jacqui Abbott, ensuring a memorable night.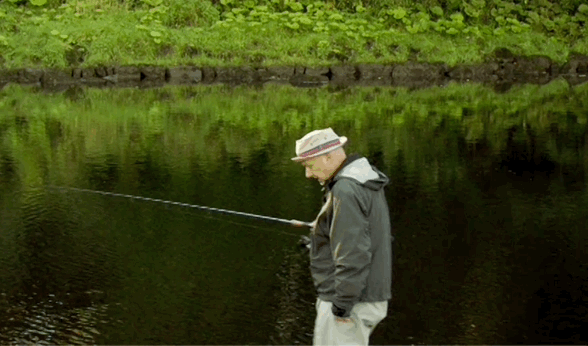 Benton North Farm,
Benton Lane,
Newcastle upon Tyne,
NE12 8EH
​
0191 215 0435
The Rowley Estates,
Cumbria.
Wark-on-Tyne,
Hexham,
Northumberland,
NE48 3NT
perform live at the Gone Fishing Works Christmas party.
Paul's song

'I'm not good enough for you'

is re-vamped by Paul Heaton and Jacqui Abbott at the Gone Fishing Works Christmas party. Watch is

here
Run Rudolph Run - Chuck Berry
Sunday Streets - Quirin Amper junior, Fred Strittmatter
What A Drag - Nathaniel Rateliff
Christmas Eve - Teenage Fanclub
Maybe This Christmas - Tracey Thorn
In The Orchard - Patrick Thomas Hawes
Please Come Home For Christmas - Teddy Swims
Lonely This Christmas - Mud
Red - Cattle & Cane
Shepherd's Song - South Notts Brass Band
The Holly And The Ivy - Paul Coles
You Don't Miss Your Water - Richard Hawley
Stay Another Day - Piano Sunday
Sleigh Ride - 101 Strings Orchestra
Shoppers Delight - David Vanacore, Matt Koskenmaki
My Little Teacup - Geoffrey Gascoyne
Caravan Of Love - The Housemartins
Last To Make It Home - Sam Fender
Meet Me On The Corner - Lindisfarne
Lillies - Bat For Lashes
It's The Most Wonderful Time Of The Year - Cattle & Cane
The Christmas Song (Chestnuts Roasting) - Henry Mancini
Smoky Mountains - Charlie Jefferson
2000 Miles - Pretenders
​
​